In 2016 I discovered Audible and the power of audiobooks.  Since then it's added a whole new dimension to my learning world and improved my productivity as I talked about in my recent blog post.
For those of you who haven't come across Audible, it's a subscription service for audiobooks although you can just purchase one-off books. I would recommend the subscription. The subscription is AU$14.95 per month at the time of writing which gives you 1 credit for any book in their catalogue. As some audiobooks can sell for over $50 this is a significant saving. I also find the subscription provides a subtle form of motivation. Each month as an email arrives to inform you of your new credit, you are motivated to finish the last book and select a new one. But don't worry, you can store credits for 6 months so you don't overwhelm yourself with books!
Many people ask me what I listen to and if you've been to one of my courses you've probably heard me recommend something. I prefer to listen to business related/ self-development books, so if you're looking for a list of recommended fictional titles – this is not it!  For your listening pleasure, I give you:
Sarah's 2017 Audiobook List
The Power of Vulnerability – Dr Brene Brown 
 I started the year strong with this powerhouse.  Brene Brown just nails it.  This audiobook is a recording of a conference she ran so it feels like an intimate conversation.  Courage, vulnerability, shame, empathy they're all covered here.  Highly recommended.
The Big Leap – Gay Hendricks
Continuing my New Year theme, I revisited an old favourite of mine which I now have in print, ebook and audiobook.  The Big Leap is motivational and encourages you to forge ahead.  Perfect for the New Year goal setting period or if you need a shot of motivation.
Launch – Jeff Walker
The first book of the year to support a specific skill set, this book is a how-to on launching anything online.  Jeff Walker is commonly referred to as the Grandaddy of online product launches and his knowledge is incredible.  I found I needed the physical book to follow along and do the activities but I did really enjoy Jeff's delivery.
Outliers – Malcolm Gladwell
Loved this book!  Outliers is essentially a collection of stories that dissect what it takes to be successful.  The stories cover everything from sports, to 18th-century law firms, to the study of airplane accidents.  It's totally fascinating with many great take-aways.
The Tipping Point – Malcolm Gladwell
After my enjoyment of Outliers, I decided to listen to another book by Malcolm Gladwell.  This book focuses on defining the point, where something tips from a random idea or product to a cult icon or global initiative.  Again, Malcolm uses stories from his research to illustrate his points.  It's a great book but I preferred Outliers.
Playing Big – Tara Mohr
My good friend Margot Duane was Tara's photographer for the book cover so this recommendation gets attributed to Margot.  And I have a lot to thank Margot for – I think this book changed my life!  Written for women (not saying the lessons aren't powerful for men too) this book encourages women to Play Big.  Tara covers things like dealing with your inner critic, the two types of fear (and which one you should embrace) and unhooking from praise and criticism with practical tools for each.  This was so profound that I'm currently studying to become a facilitator of these tools (sign up to be notified of the first program).
You Are a Badass at Making Money – Jen Sincero
Money, finances and wealth is a passion of mine.  I've worked in finance for years and while I was a Derivative Trader I became fascinated with money mindset.  This book is a mix of both practical tools and mindset work around money.  Jen provides an honest account of her own financial situation and how she turned it around in a fun, entertaining and well-written bo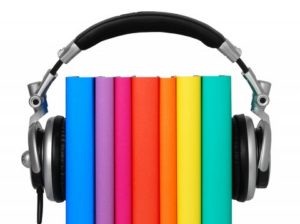 ok.  I'd recommend it no matter how far you are along your road to wealth.  I believe mindset is something we should always be working on.
Tribes – Seth Godin
I've always liked Seth's work and last year I listened to The Dip which I found succinct and powerful.  I was eager to listen to what Seth had to say about Tribes, hoping it would broaden my knowledge of Organisational Culture and Leadership.  There probably wasn't anything new in here for me but it did spark some further thinking.
Get Abundance; Why your future is brighter than you think – Peter Diamandis
Mindblowing!  Literally what I've come to expect from Peter.  This book touches on new technologies, exponential growth, innovations.  Very thought provoking for me.  Unfortunately, the recording is not so great but the wisdom shared more than makes up for it.
Key Person of Influence – Daniel Priestly
Another recommendation for me, this book is a how-to for marketing yourself and becoming known in your specialist area.  Daniel has developed an excellent framework which is easy to follow and implement.   Recommend it for any entrepreneur, scholar or upcoming leader.
You are a Bad Ass – Jen Sincero
After my foray into Jen's tales of woes surrounding her finances, I couldn't wait to delve into some more Badassery!  Plus I believe you can never have too much positivity and motivation in your life.  Humourous but practical – there is a lot to be gained from this book.
The Advantage – Patrick Lencioni
I believe that Patrick Lencioni never disappoints.  I've read his entire body of work now and get something from each book.  The Advantage is no exception.  It focuses on Organisational Health, a concept I really love and looks at how to improve the overall health of an organisation.  Really well aligned with our work in Organisational Culture.
Profit First – Mike Michalowicz
This was recommended by one of my business mentoring groups.  Suited to business owners, although you could apply Mike's idea to personal finances.  This book presents a framework for finances which could really transform some people's thinking.  I've implemented a few ideas from it but I did find this system overly complex and felt that some people would struggle to implement alone.
Drive – Dan Pink
Another goody on drive and motivation.  Dan answers the question What Drives Us?  I think I found Malcolm Gladwell's work more compelling but definitely got a few takeaways from this book.
The Desire Map Experience – Danielle LaPorte
Ok, so I found this book fascinating.  In it, Danielle takes you through a process to discover your Core Desired Feelings.  Along the way, you'll be challenged by many of the deep but illuminating questions she asks and you'll come out of the process having discovered your own Core Desired Feelings.  I'm a huge fan – this goes beyond the work of Values and it now informs how I design my year and make decisions.
Emotional Intelligence – Daniel Goleman
Not for the faint-hearted but it has been on my to-do list forever!  This is a very thorough exploration of Emotional Intelligence by the man credited with inventing the concept.  I'd tried reading the book a few times but couldn't get into it, I'm so pleased I succeeded with the audiobook.
So, there you have it.  My list of Audiobooks for 2017.  This year I plan to record a short video review of each audiobook and book I read so be sure to check out the facebook page for those.